Armato oil mill in Alassio


Generations of olive presses
The roots of our family business lie in the upper valley of the Merula stream, in the hinterland of Andora, precisely in Stellanello. Here, at about 400 meters above sea level, our ancestors owned olive groves of great value and for generations have dedicated themselves to the production of extra virgin olive oil.
Thanks to the fortunate exposure and the presence of important aquifers, these lands guaranteed the perfect nourishment for superior quality oil.
The oldest evidence in our possession dates back to 1871, a date found imprinted on an ancient wine press: therefore, five generations of millers have succeeded to date.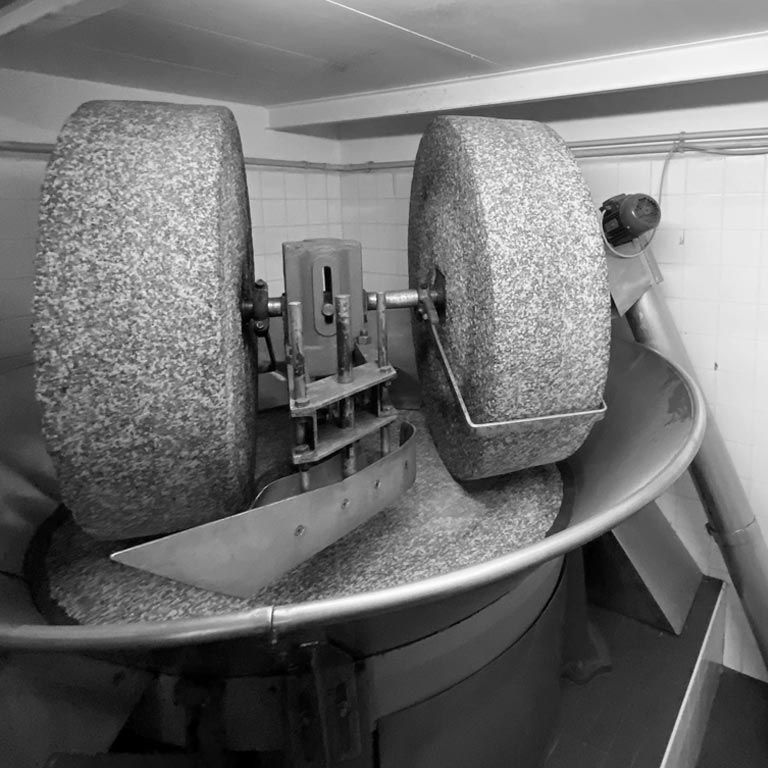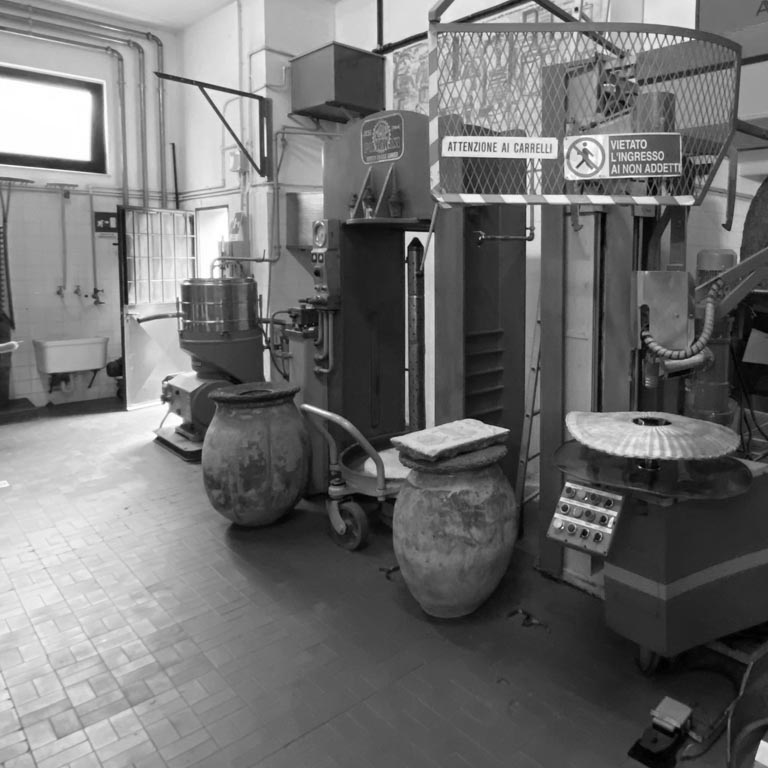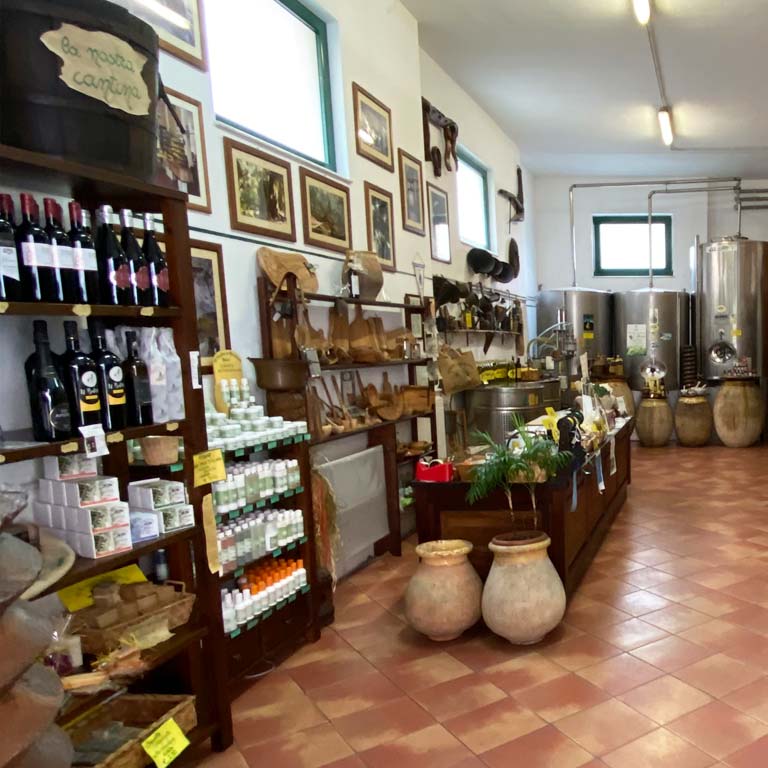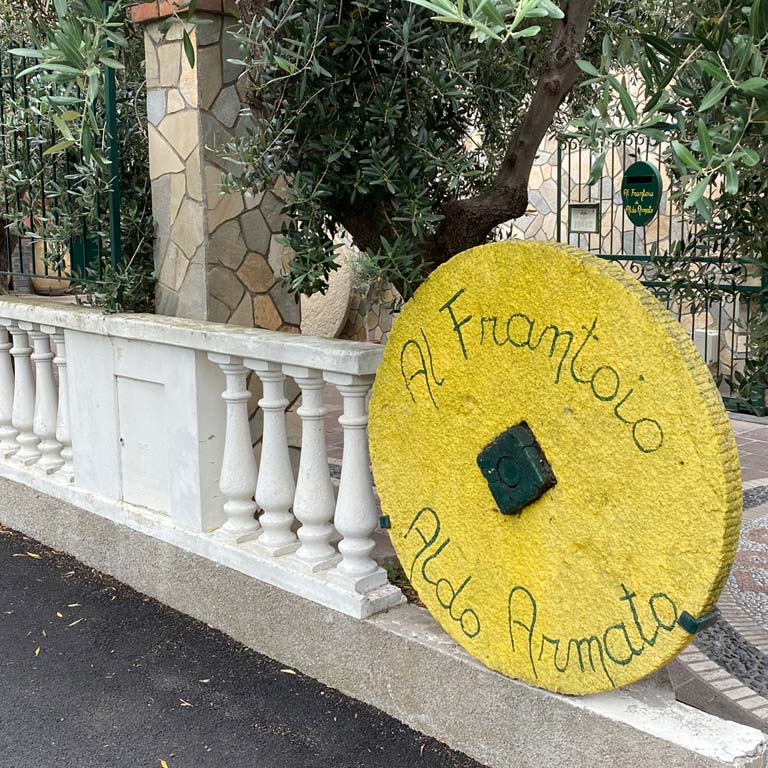 Our traditional culture has never left us, not even when in 1968 we moved our oil mill to Alassio from Stellanello. At the time, almost all Ligurian families produced their own olive oil, and tourism was certainly not how we know it today.
Over the years, with dedication and passion, we have brought people from all over the world closer to our work. For us, extra virgin olive oil is not just a consumer product: it is an opportunity to meet.
Some of our customers have seen the company, we and our children grow, have enjoyed our success and continue to follow us with affection.
the doors of our oil mill
are always open to new friends!
Anyone who wants to embark on a journey into tradition can come to visit us at the old oil mill, where they can see the ancient stone mills, find out how our extra virgin olive oil is made and – why not? – take part in one of our tastings